How to set up a Neat Frame
Last updated on February 23, 2022
Congratulations on your new Neat Frame!
This elegant device offers a full HD portrait multi-touchscreen and easy-to-hold handle freeing up monitor space and processing power with a revolutionary meeting experience anywhere in your home or office.
In this article, you will find step-by-step instructions on how to set up your Neat Frame (brand new or after a factory reset). It is super simple!

Prerequisites
What's Included
Neat Frame
Power Cable (9.8 feet/3 meters)
Step 1: Power up your Neat Frame
Connet your Neat Frame to AC power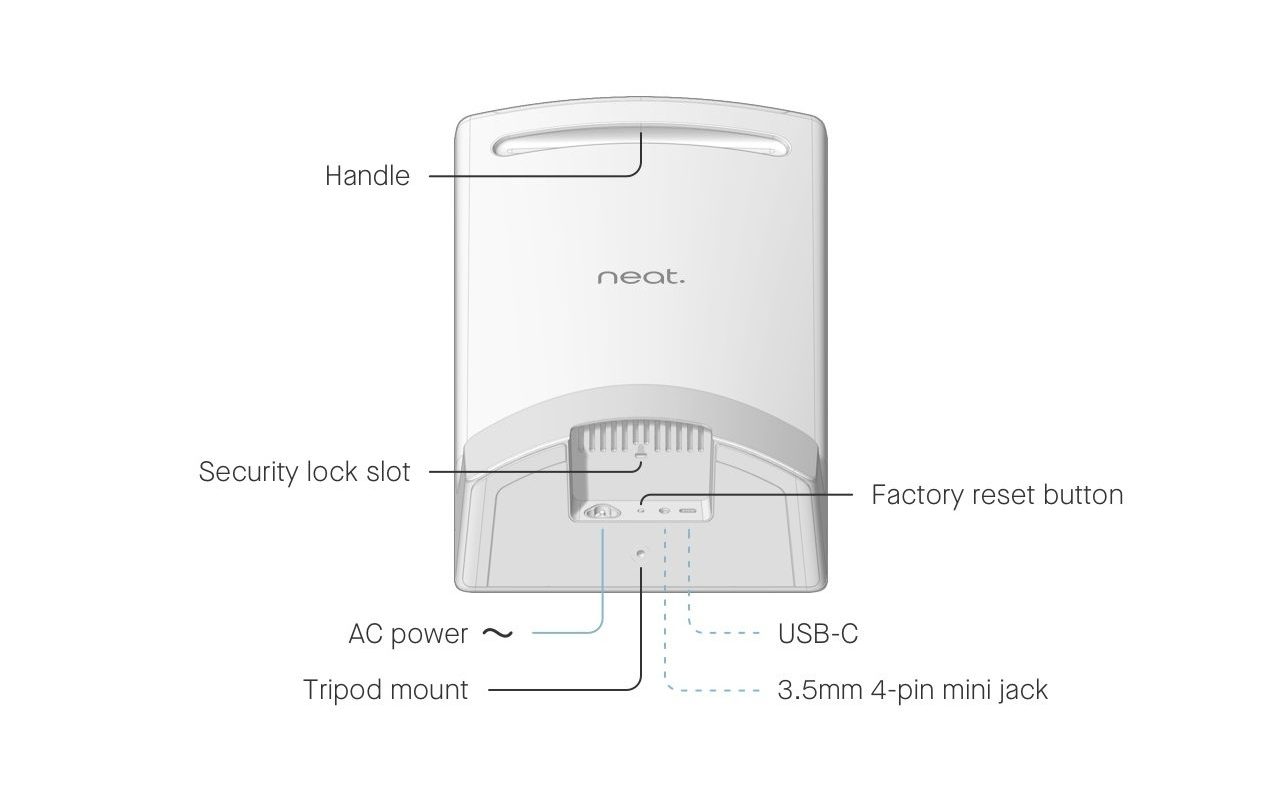 Step 2: Follow on-screen instructions to connect Frame to the Wi-Fi
Once you've set the language and hit Continue, you will be asked to connect the Frame to Wi-Fi. The Frame does not currently accept a wired internet connection. Lastly, set up your time zone configuration.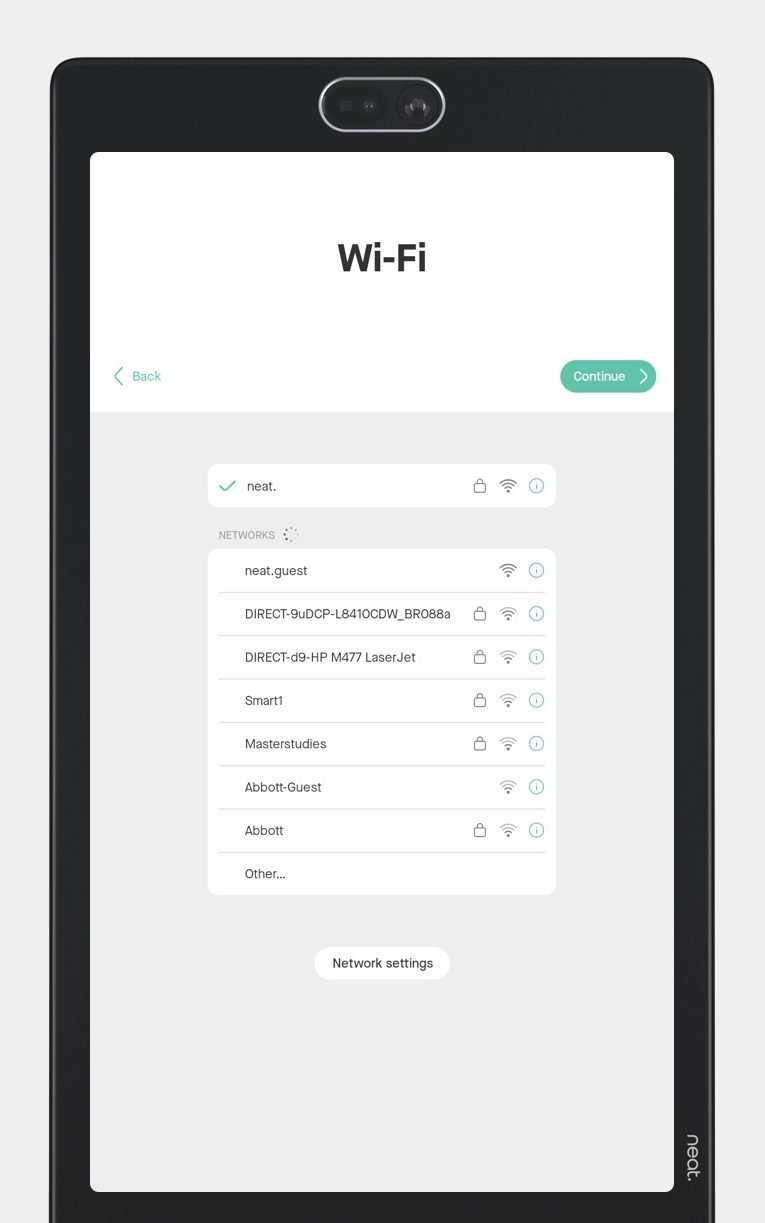 Once the Frame has successfully connected to the internet and set up is finished, it will download any software updates available. Do not unplug the Neat Frame while it updates.
Step 3: Follow on-screen instructions to sign into your conferencing platform (Currently just Zoom)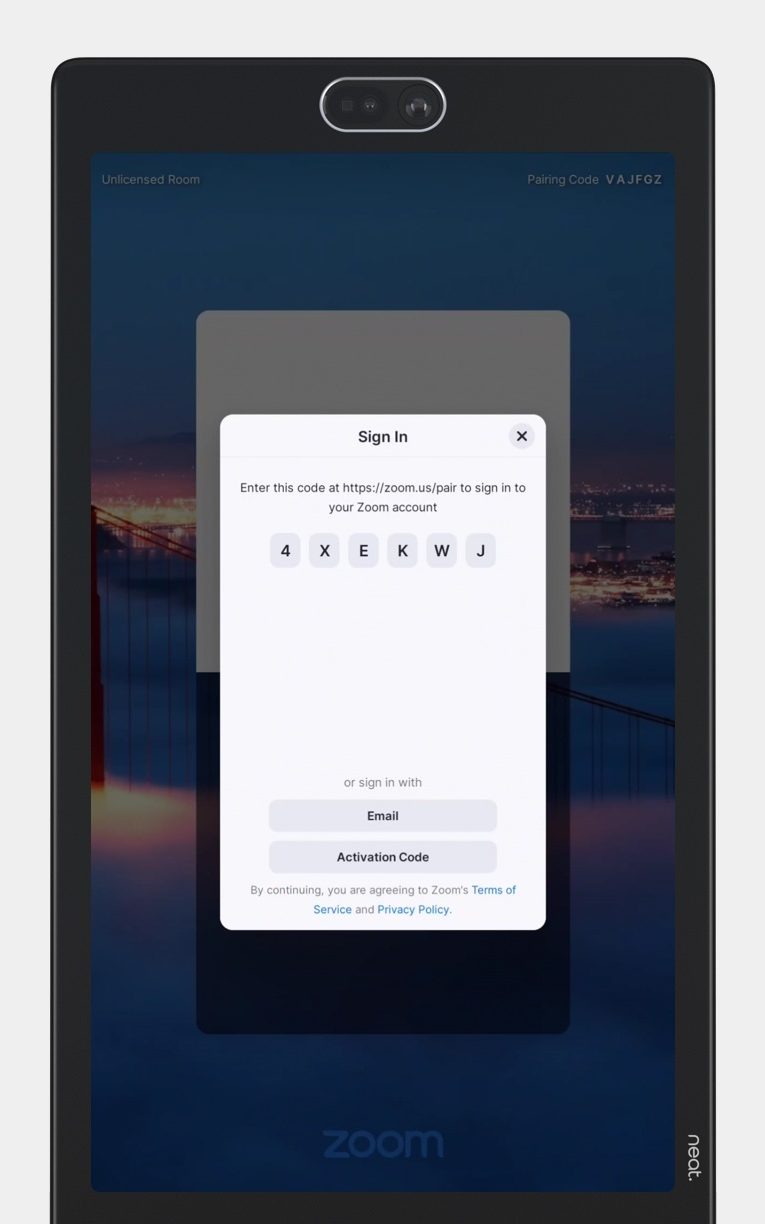 Once you have reached the home screen you will see the option to open up a whiteboard.
Activate your Zoom Room either by entering the Activation key or signing in with your Zoom account and selecting the correct Zoom Room.
That's it! You are now ready to use your Neat Frame!